This is a Sponsored post written by me on behalf of
Revlon
. All opinions are 100% mine.
I usually don't blog about makeup because I usually suck at doing my makeup but this time I made an effort and tried the
Revlon Expression Experiment
I experimented a lot on my makeup before I actually did this post, I hope you guys ejoy!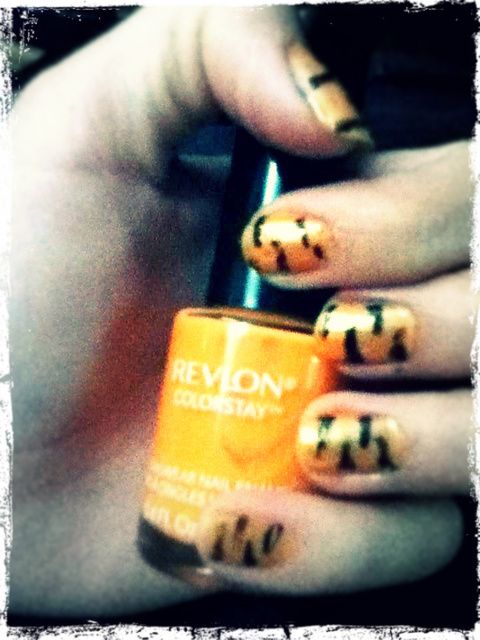 This Day I decided to be Orange and a way to express an orange nail polish is to do my nails in a tiger print style, I went with the Revlon Colorstay
nail polish
in 090 Sobret, the color is very eyecatching because its bright so it made my nails look very nice, to add a little shine to it I added a coat of the Revlon Colorstay 010 Top Coat Nail Polish once my nails were dry and my nails were beautiful, who needs to go get their nails done when you can do them yourself at home!
On my face I wear the Revlon PhotoReady Perfecting Primer and on my eyelids I wear the Revlon EyePrimer, you can get moth here.
makeup primer
. I also wear the Revlon Colorstay
eye shadow
in 530 Seductive, what I love about this eyeshadow is the soft purple look and that it shows you how to apply it in the back because I suck at applyting makeup. On my lips I wear the awesome Revlon Colorburst
red lipstick
in Cherry Tart, this lipstick #1 lip color!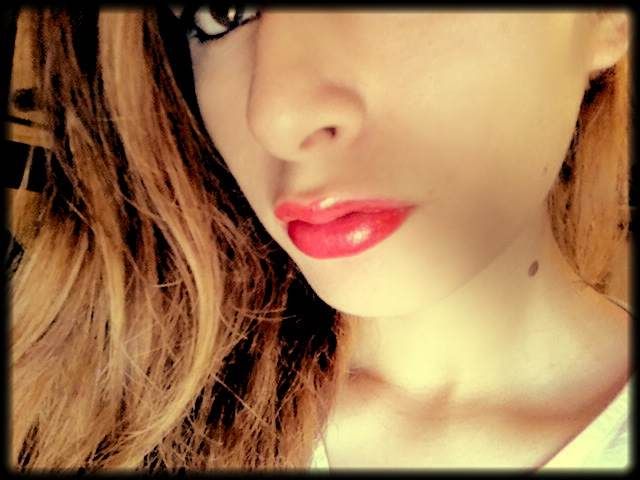 In here I put on the Revlon Color Burst
Liquid Lipstick
in 018 Fire the liptstick looks brighter in person than in the picture a very beautiful red and lasts for up to 24 hours, thats if you dont eat or drink anything C: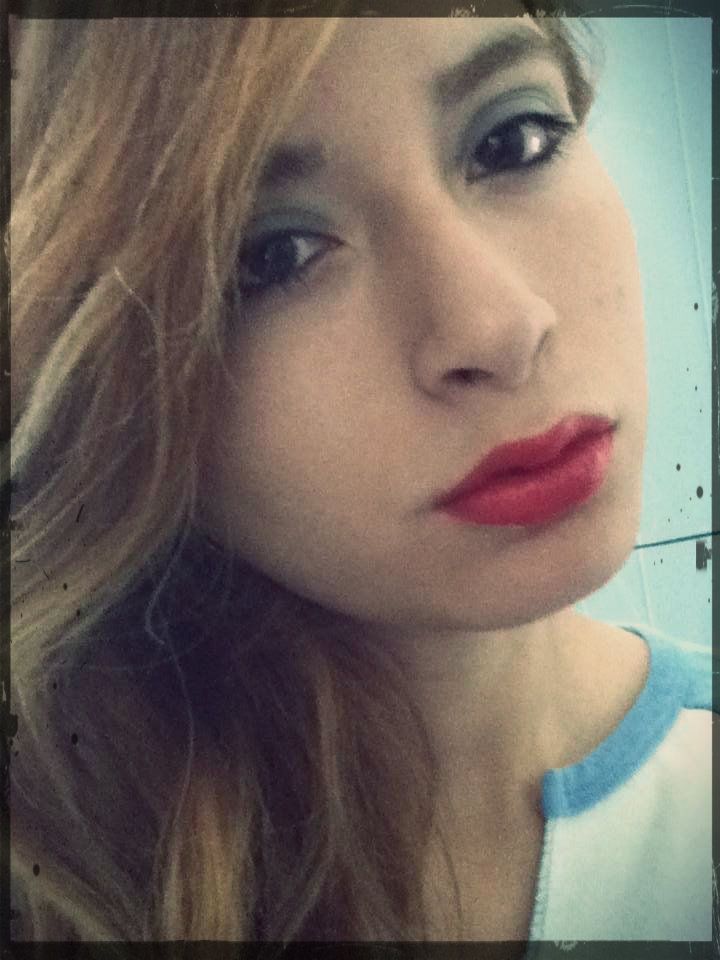 Here I also went with the same Revlon PhotoReady
makeup primer
s, this time I'm just wearing a Revlon Colorstay
eye shadow
540 Inspired, I again went on a soft look but if you like more of a pop to your makeup it can be done by applying more eyeshadow. In my lips I wear the Revlon Super Lustrious
lipstick
in 720 Fire & Ice, this lipstick is amazing I love the way it makes my lips look fuller and lustrious and the beautiful red color its as if I went back to a film of Audrey Hepburn, it is now one of my favorite lipsticks.